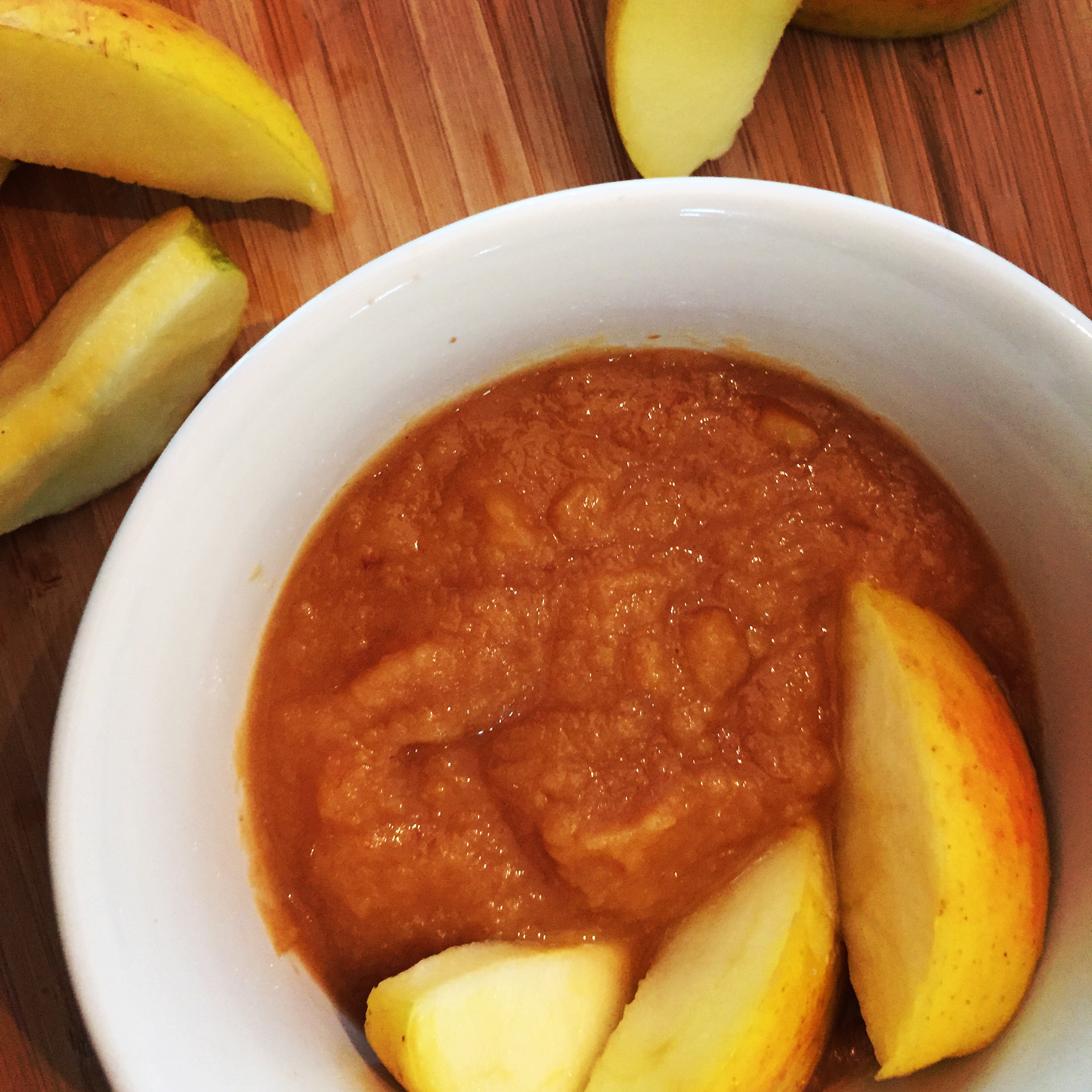 Applesauce is typically made by peeling apples, cooking them, and then adding sugar. However, all three of these steps are completely unnecessary and can strip away the great value the fruit by itself contains.
Why Common Applesauce Brands are Bad for You:
Peeling = Removing healthy fibers and other nutrients
Cooking = Heating strips away nutrients and can even introduce carcinogens if over-cooked
Added Sugar = No nutrients, empty calories, sugar spikes, reduced metabolism, and so many more.
However, making it yourself can allow you to have control over the process. Below is a quick, simple recipe that shows you how to make applesauce the healthy way!
Homemade Applesauce
2015-08-23 18:50:24
Serves 6
Applesauce the natural way; whole apples, water, and love.
Nutrition Facts
Amount Per Serving
* Percent Daily Values are based on a 2,000 calorie diet. Your Daily Values may be higher or lower depending on your calorie needs.
Ingredients
6 small apples (choose your favorite variety)
1/3 cup water
Instructions
Prepare Applesauce: Core the apples, and chop into small chunks. Add apples and water into food processor and blend until smooth. Eat and enjoy! Yes, it's that simple!!
Tips
If making smaller or larger batches, it is about 1 Tbsp of water per small apple.
Soaking the apples for 10min will allow them to blend up quicker and easier. Especially, if don't have a high powered food processor. I used a magic bullet and it still came out fantastic.
Happy Body Kitchen http://happybodykitchen.com/
Share: